Hand Tool Headlines
The Woodworking Blogs Aggregator
Be sure to visit the Hand Tool Headlines section - scores of my favorite woodworking blogs in one place.  Also, take note of Norse Woodsmith's latest feature, an Online Store, which contains only products I personally recommend.  It is secure and safe, and is powered by Amazon.
Highland Woodworking
Helping you become a better woodworker
Updated: 45 min 36 sec ago
Welcome to "Tips From Sticks-In-The-Mud Woodshop." I am a hobbyist who loves woodworking and writing for those who also love the craft. I have found some ways to accomplish tasks in the workshop that might be helpful to you, and I enjoy hearing your own problem-solving ideas. Please share them in the COMMENTS section of each tip.  If, in the process, I can also make you laugh, I have achieved 100% of my goals.
Mobile bases are terrific. I like being able to move a tool to the location of the work, or, sometimes, just move it in order to clean.
Last month I posted about the new sharpening center. This month, I finalized something I've been wanting to do for a long time. In the sharpening center post, I mentioned that I'd considered putting a low-speed grinder on the deck, but worried that it might be crowded, as well as the risk of mixing water and electricity. Still, I wanted to have the grinder close by when it was needed, and this is how I fixed it…
When our Sears store had a local repair center, their dumpster was sometimes a gold mine. They would throw out things that seemed to be perfectly useful. One day I'd been there to drop off my dehumidifier for annual maintenance, when a grey object caught my eye. I wheeled around to check and, sure enough, a Craftsman tool stand was just outside the dumpster. As the proud owner of a Craftsman radial arm saw, I thought I'd pick it up in case I wanted to mount the saw on it. I'd already built the saw into my "saw table," but it was a prize too good to pass up.
Over time, the stand was in my way, and I was happy with the saw table setup, so I started looking for other uses. It seemed ideally suited for a grinder, so I took a scrap of plywood and bolted it securely. To the plywood I attached my little Craftsman grinder. It was a good working height as- is.
For many years after I started woodworking, I was a terrible sharpener. In an effort to improve, I looked at a Work Sharp 3000 Sharpening Center, Scary Sharp sandpaper and several Tormek sharpening options. While I'm convinced that Tormek is worth every penny, I just couldn't quite convince myself to drop the necessary coin. Since Steven Johnson's excellent video on the Tormek T-4 Sharpening System, I'm now a believer, but I was already committed to a slow-speed grinder.
When my Steel City slow-speed grinder arrived, I was at first elated, then deflated. During shipping, the grinder must have fallen on its left side, because there were several parts bent. I called the company, and they were glad to take care of the problem. In fact, they sent me an entirely new grinder, and didn't even want the old one back! I couldn't be happier with the replacement. It was easy to unbolt the Craftsman, move it 90i, and have grinders back-to-back.
As Christmas approached, my wife asked me repeatedly what I wanted. Since I didn't need anything, it was hard for me to produce ideas, but I settled on a DMT diamond plate and a universal mobile base. In no time I had a moveable grinder setup that could follow my wet sharpening system around the shop whenever and wherever they were needed.
Jim Randolph is a veterinarian in Long Beach, Mississippi. His earlier careers as lawn mower, dairy farmer, automobile mechanic, microwave communications electronics instructor and journeyman carpenter all influence his approach to woodworking. His favorite projects are furniture built for his wife, Brenda, and for their children and grandchildren. His and Brenda's home, nicknamed Sticks-In-The-Mud, is built on pilings (sticks) near the wetlands (mud) on a bayou off Jourdan River. His shop is in the lower level of their home.Questions and comments on woodworking may be written below in the comments section. Questions about pet care should be directed to his blog on pet care, www.MyPetsDoctor.com. We regret that, because of high volume, not all inquiries can be answered personally.
The post Tips from Sticks in the Mud – February 2017 – Tip #1 – Benefits of a Mobile Grinding Station appeared first on Woodworking Blog.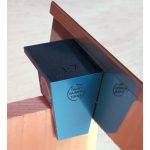 If you are struggling to get a good fit on your dovetails with a handsaw, the Barron Magnetic Dovetail Saw Guide can help. Use the guide as an assist if you are just starting in your dovetailing, or keep it in your toolbox for foolproof angle cutting even when you have your technique down.
In the video below, Mike Morton takes a closer look at the Barron Guide, demonstrating how it works and showing us the best way to use it to cut pins and tails on your next set of dovetails. If you have been frustrated in your attempts to cut close-fitting dovetails, try the Barron Magnetic Dovetail Saw Guide, available at Highland Woodworking.
The post Product Video: David Barron Dovetail Guide appeared first on Woodworking Blog.
If you are overwhelmed by all the choices for sharpening and honing your plane irons and chisels, we can help. In the video below, Justin Moon takes a closer look at the many different options for sharpening, including water stones, diamond plates, oil stones, ceramic stones, sandpaper and more.
Watch the video to learn pros and cons of each sharpening method, and get started sharpening with confidence in your own shop today.
The post Video: Getting Started with Sharpening Stones appeared first on Woodworking Blog.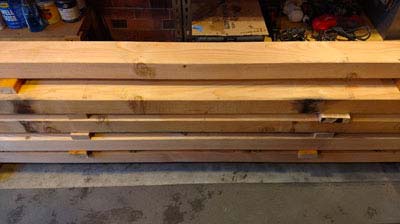 John McBride is a self-described hopeless addict when it comes to vintage woodworking equipment, hand tools, and building workbenches. Already well-versed in European style workbenches after building two and working on several others, John discovered Chris Schwarz and launched the build of his "Madcap Roubo".
Follow John's journey in this build series – click here to read part 1 of The Madcap Woodwright's'Roubo Build with a Twist'
The post A Roubo Bench Build with a Twist appeared first on Woodworking Blog.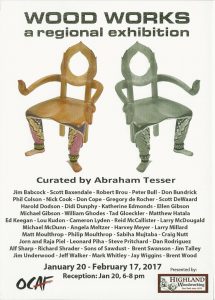 Last weekend was the opening of Wood Works, a gallery exhibition at the Oconee Cultural Arts Foundation (OCAF) in Watkinsville, GA, running from January 20th-February 17th, 2017. Highland Woodworking is presenting this event full of woodworking projects from some of the Southeast's most talented woodworkers.
Over the next few weeks, the exhibition will be hosting several special events which we're sure will be of interest to many of our readers.
On Saturday, January 28th at 10:30am, there will be A gallery talk by Philip Moulthrop and Sabiha Mujtaba at OCAF, which is free and open to the public. Sabiha is both a class instructor and employee at Highland Woodworking whose work is being exhibited at Wood Works.
On Friday, February 3rd at 7:00pm, there will be a PechaKucha, a series of short, fast paced, graphically illustrated commentaries by multiple wood artists hosted by Sons of Sawdust co-founder Matt Hobbs at OCAF. This event is also free and open to the public, and will include refreshments.
Wood Works has been written up by several media outlets, including:
WUGA, the local NPR affiliate, did a short interview with Alf Sharp and Abraham Tesser by Michael Cardin.
The Flagpole, by Barbette Houser.
BOOM, by Theresa Rice on the show: Romancing the Wood .
The Athens-Banner Herald, the local daily paper had a wonderful story by Wayne Ford.
The Oconee Leader, by Wayne Ford on Abraham Tesser, the organizer of Wood Works.
The post Come to Wood Works – A Regional Exhibition in Watkinsville, GA appeared first on Woodworking Blog.
Have you ever flattened your workbench? If you have an old bench top that has endured a lot of use, it might be time to return the top to flat so you can maintain the accurate reference surface that so many of us need from our workbenches.
In this video, Morton walks through the process of returning a workbench to flat, using a Jointer Plane, a Sander and a Jack Plane. Take a look and get your own workbench back to flat today!
The post Video: How to Flatten a Workbench appeared first on Woodworking Blog.
Pages